The item was added to your waitlist!
Free shipping for orders over $150.
Earn Free Credits
Earn FREE Credits in multiple WAYS with Kali Rose Boutique!
1- Share our LIVES when you hop on Facebook! Then decide if you want to shop via the APP or Stay on Facebook We give away SHARE credit EACH LIVE!!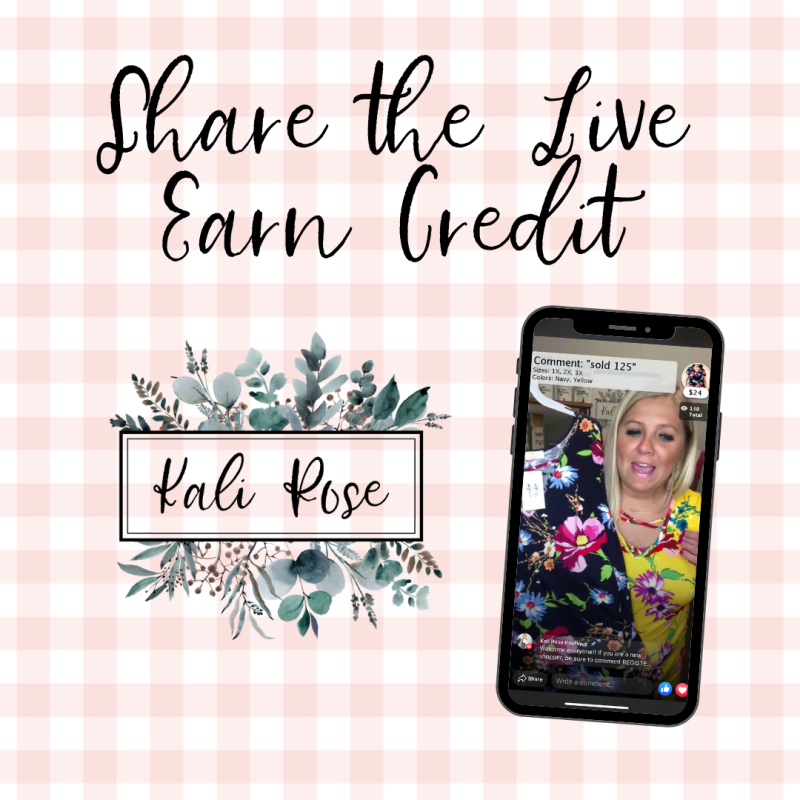 2- Earn Loyalty on each purchase! You earn 3 % on each purchase you make with Kali Rose Boutique!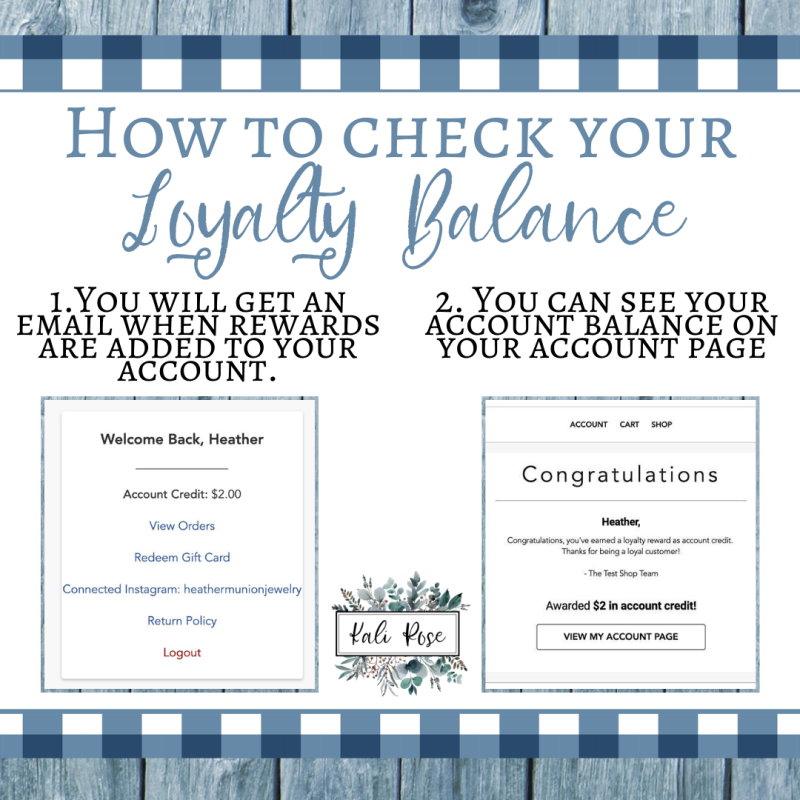 3- SHARE the LOVE of Kali Rose Boutique with your Friends!
As a THANK YOU for sharing we want to give you and your friends a BONUS!
The friends (unlimited friends) that you refer will earn 15% off their FIRST order with Kali Rose!
When they make their purchase you will get 15% store credit to spend on your NEXT order! You can check the status of this right on your account page! See how below!
How to find your referral link -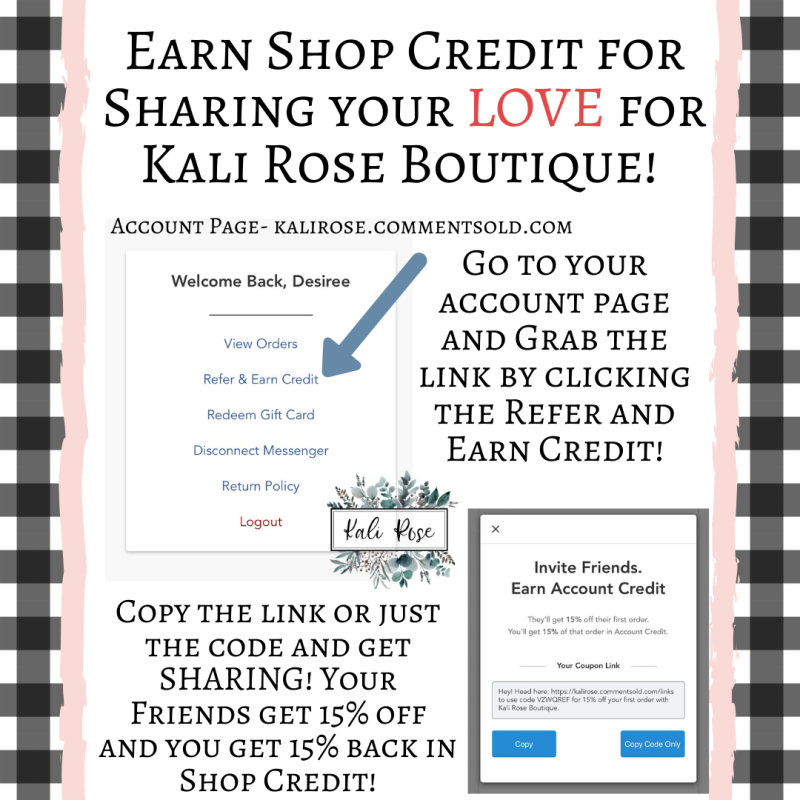 Check your Credit Balance: